Roll-Call
For Mid-South Wrestling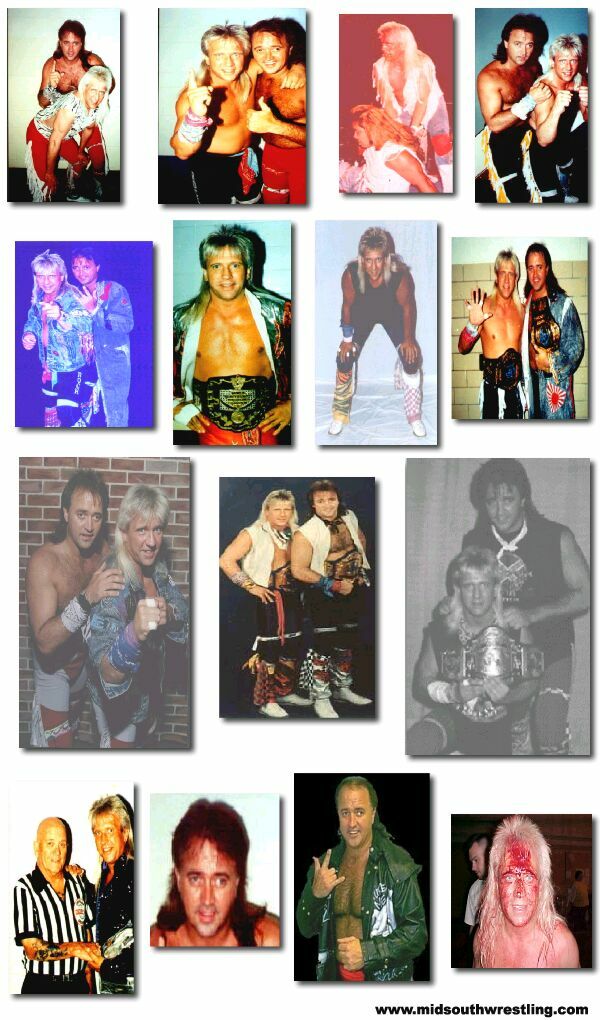 THE ROCK 'N' ROLL EXPRSS **** RICK MORTON & ROBERT GIBSON


More Coming Soon!




You Can Help, By Sending Photo's of Your
Favorite All Time Mid-South Stars!

This includes, all of the South!
TX, OK, AR, LA, TN, MS, AL, GA, SC, FL


YOU CAN E-MAILYOUR PIC'S TO Buddy Huggins

Or you can use the old way, Mail it to,
Buddy Huggins
1390 Browing Road
Greenwood, Ms 38930

THINKS FOR STOPPING BY MY SITE!
COME BACK SOON, AS UPDATE OFTEN.- -: )


"To better appreciate what you now have, it is necessary to know what has been."



-


TecInfo is the official Internet service provider for Extreme Midsouth Wrestling




Copyright © 2001 Buddy Huggins Productions & Extreme Midsouth Wrestling All rights reserved.
Copyright © Credit ( photo by Dr. Mike) and Bill Watts, Skandor Akbar, Ernie Ladd, Karl Kox, Dory Funk Jr, and many more.
If your Copyright © Photo are being used, let me know. And I'll give credit.