The Lariat
Stan Hansen



Real Name : John Stanley Hansen
Nick Name : The Lariat
Nick Name in Japan : Fuchinkan (unsinkable battleship)
Birth : October 12th, 1942 in Knox City, Texas
Debut : January 1st, 1973
I seen him in Mississippi in, 1974  (Mid-South)
First Match in Japan : September, 1975
Inducted to Puroresu Hall of Fame in 1997

Hansen is one of the graduates from the West Texas State University along with other legends such as Dory Funk Jr., Terry Funk, Bruiser Brody, Ted DiBiase, etc. Between the late 1970s and 2000, Hansen probably made the biggest achievement as a gaijin wrestler who wrestled in Japan regularly. He is the only wrestler who defeated both Antonio Inoki and Giant Baba for titles. He was the only one who became the top gaijin of the Big Two: Inoki's New Japan Pro-Wrestling and Baba's All Japan Pro-Wrestling. Between late 80s and mid 90s, he was voted as the most popular gaijin wrestler on puroresu magazines.
More Wrestling Super Star Below, Just Click On The Pic's To See Full Pages!

You can now Search this Mid-South Site for all the Stars of the Mid-South, UWF, and WCW
Stan Hansen Tribute


Wwc Stan Hansen Vs The Missing Link 1986


Stan Hansen S Coming To Memphis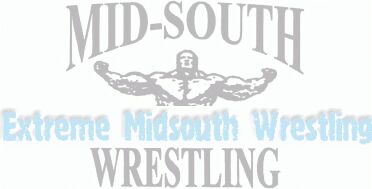 Copyright © 2001 Buddy Huggins Productions & Extreme Midsouth Wrestling All rights reserved.