SiteMap



Corny Clips


Jim Cornette's Drive Thru

The Jim Cornette Experience



Cornette Omnibus Collection





Diamond Dallas Page pays special tribute to his late friend and mentor,
Dusty Rhodes.
"Without Dusty there is no DDP." - DDP

We Miss you Dr Death Steve Williams
(May 14, 1960 – December 29, 2009)RIP
By; Bill Watts

My friend Jack Brisco has passed...a few comments...
(September 21, 1941 - February 1, 2010)RIP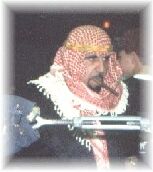 My friend Skandor Akbar, Jim Wehba
(September 29, 1934 – August 19, 2010)RIP

www.midsouthwrestling.com





Get All The Latest Wrestling News and Sports Scores Right Here!






Though likely not in the manner that WWE would have preferred, the wrestling company has confirmed that "Cowboy" Bill Watts will be entering the Hall of Fame.

Cowboy Bill WattsConfirmation of his induction comes from the most recent episode of WWE Legends of Wrestling on WWE 24/7 Classics on Demand where Watts was taking part in a discussion on African Americans in pro wrestling.

On the list of panelists taking part in the discussion Watts was listed as a 2009 WWE Hall of Fame inductee.

Other confirmed, though not yet announced by WWE, Hall of Fame inductees for this year include Ricky Steamboat and the Von Erich Family.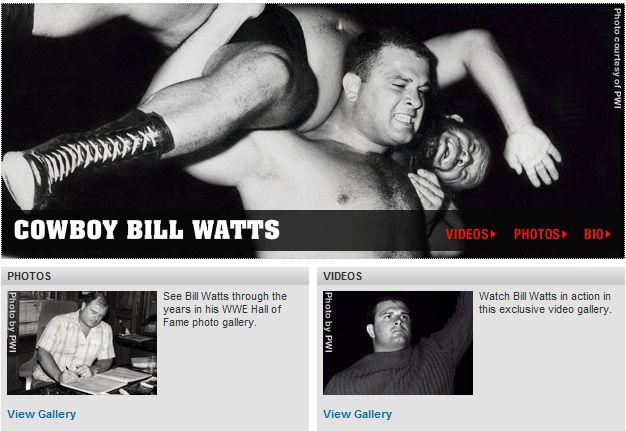 Welcome to the
"Official"
Mid-South Wrestling website

Bill Watts, also known as 'Cowboy Bill Watts,' a former professional wrestler, ranked in the top ten worldwide for over 25 years. Headlining events at Madison Square Garden in New York City, The Cow Palace in San Francisco, The HIC in Honolulu, The Sports Palace in Tokyo, The Omni in Atlanta, The Bayfront in St. Petersburg, Florida, The Miami Civic Center, St Louis Keel Auditorium, along with key events in Chicago, Minneapolis, Vancouver, Winnipeg, Indianapolis, and many other major cities as well as many smaller cities and towns all over the US and Canada. He became known 'world-wide' as a true wrestling superstar---whose reign as The North American Champion made that title one of the most sought after championships in the industry. In 1984, 'on top of his game' 'something was missing' and his life started going through a change----he had a spiritual experience with His Savior, Jesus Christ. Bill's personal relationship with His Lord finally has become the most important thing for his life----'his hero' is Jesus Christ. He still has great pride in his wrestling career, but hopes in this the autumn of his life, he can better contribute by sharing his experiences and how 'his choices ' had consequences. This is featured in his book: The Cowboy and the Cross: The Bill Watts Story: Rebellion, Wrestling, and Redemption which has been published and should be available at the major bookstores in your area, or it can also be purchased now at Amazon.com or http://www.midsouthwrestling.com/video.html. If you desire to have it personally autographed, the best way is to purchase it direct from Bill -- instructions are on the Book Page or the Contact Us page.




Ernie "Big Cat" Ladd Rest In Peace


CLICK HERE Read and See more Videos at Ernie Ladd's Page
Reeser Bowden interviews Ernie Ladd Re: Andre The Giant

From '78 in Tri-State Wrestling (which covered the area that Mid-South would eventually take over). Ladd calls Andre a dummy eleventy times. Classic stuff.




From

rolochoshu
Also See These Pages for More Pics & Videos
Sylvester Ritter (better known to the world as The Junkyard Dog)



Woman (real name - Nancy Daus Sullivan /Benoit )



The VIDEO STORE is Up and Runnig, CLICK HERE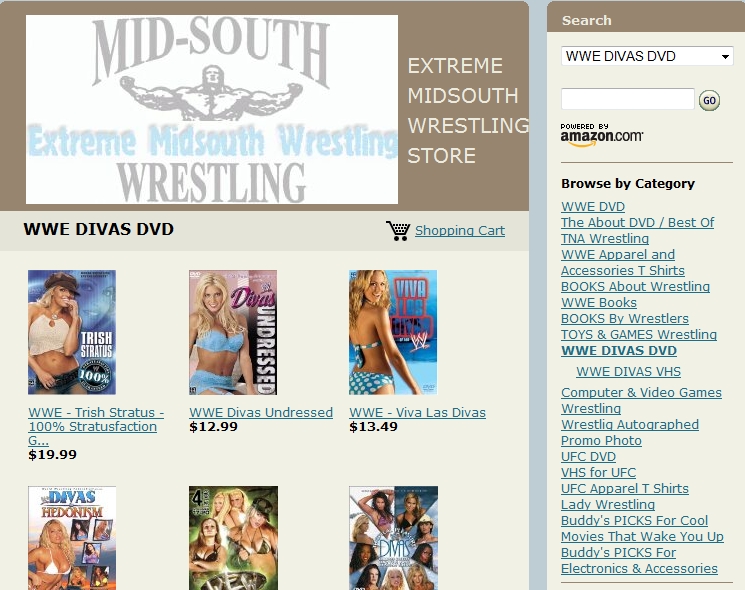 Two Real American Hero




Buddy Huggins talks to Cowboy Bill Watts!


My friend Dean Foley, of MDCC Moorhead,Ms
He seen something in me, and helped this Dyslexic, at the time 32 year old.
Go to back to school, it's a long story but believe me this is the Hero of my life.
The Banner Flag in the photo comes from Hitler's Bunker! Mr Foley was there!


BILL WATTS REMEMBERS LOU THESZ
and Wahoo McDaniels
By: Bill Watts
Dusty Rhodes Bio
Mr. Wrestling (Tim Woods) RIP
BUFFORD-PUSSER.com
Gordon Solie & Don Curtis
RIP Don Curtis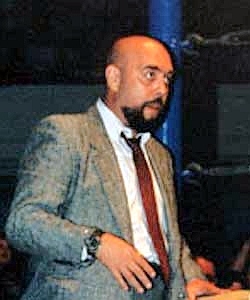 RIP GARY HART


(January 24, 1942 - March 16, 2008)


Bill Watts Talks about his good frinds passing, CLICK HERE to Read More

Terry, Bam Bam, Gordy, was special.
By: Bill Watts
George "Curtis" Culkin Talks about his Memories of Terry Gordy,
http://www.midsouthwrestling.com/Gordy-memories.rm
Kamala's Web Page!
http://www.midsouthwrestling.com/Kamala.html
Skandor Akbar's Web Page!
http://www.midsouthwrestling.com/akabarpage1.html




Copyright ?2011- 2015 Buddy Huggins Productions & Extreme Midsouth Wrestling All rights reserved.
TEST