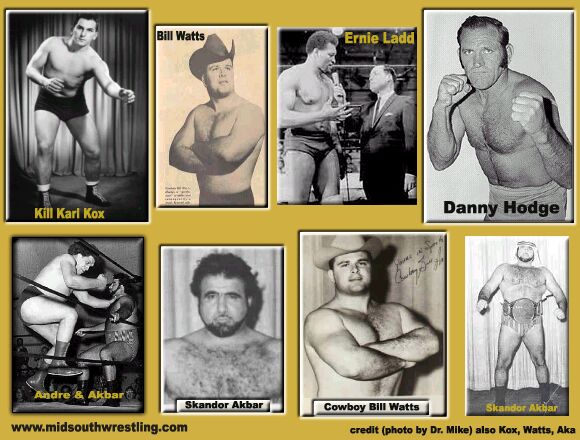 Roll-Call
For Mid-South Wrestling
CLICK ON THE SMALL PIC'S TOO SEE THE FULL SIZE PAGE!


"To better appreciate what you now have, it is necessary to know what has been."
Southern Superstars of the 70s DVD
Takedown Masters: The American Dream Dusty Rhodes DVD
Smokey Mountain Wrestling 'Night of the Legends' DVD
Pro Wrestlings Legends DVD
Paul Jones Collection Vol. 1 DVD
Legend of Buddy Colt DVD



Copyright © 2007 - 2015 Buddy Huggins Productions & Extreme Midsouth Wrestling All rights reserved.